In many Australian homes, the spring season means it's time for a thorough household clean from top to bottom. Dust and other particles gather quickly on shelves and furniture, and your air conditioning unit is no different! With regular use, these units notoriously build up:
Dust
Dirt
Bacteria
Mould
Other contaminants
This means that every time you switch your air conditioning system on, all these nasties are blown and circulated through rooms in your house, contaminating the air you breathe. An air conditioner blocked up with dust and foreign matter not only affects the quality of the air inside your house, it means the unit has to work harder to achieve the same result. This can prevent your system from functioning to its full potential and result in increased power bills!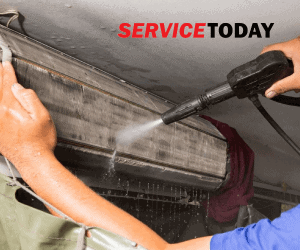 The Air Conditioner Jet Cleaning Process
For these reasons, a regular and thorough jet cleaning service of your air conditioner is recommended to revitalise your system and ensure it is running efficiently. Having your air conditioning unit professionally jet cleaned involves the following steps:
 

A high pressure water jet is used to clean the coil, fan chamber and fan barrel of the air conditioner, with a special speedy foam chemical

A mould inhibitor is applied to the unit, to minimise mould and bacterial growth

Fragrance is applied

Your unit is then tested to check for efficient operation, leaving clean and fresh air circulating freely through your home once more
Why Should You Jet Clean Your Air Conditioner?
As well as improving indoor air quality, cleaning your air conditioner extends the life of your system and lowers power consumption by increasing airflow and cooling performance – meaning the system doesn't need to work as hard to achieve the optimum cooling result, helping to lower your power bills!
Check out this short video to see Service Today jet cleaning in action!
Service Today offers a premium Air Conditioner Jet Cleaning Service for all major brands made by our licensed plumbers. Call us now on 1300 859 383 or book online and arrange for one of our expert air conditioner technicians to come to your home or office, to service and clean your system today!