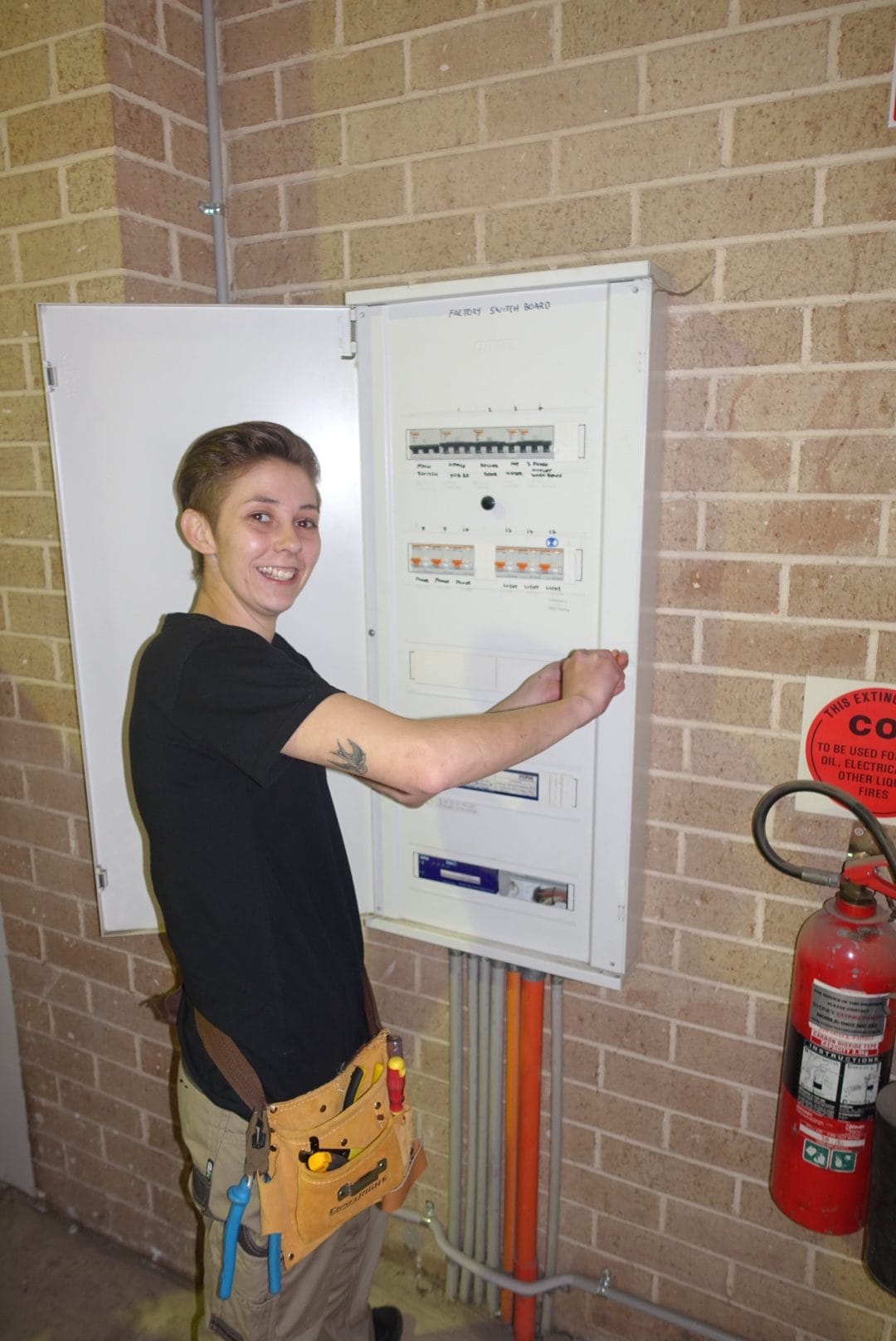 It's 2016 so there's no reason to be surprised when you open your door to a female plumber or electrician. With skilled workers in traditional trades experiencing continued high demand, we've seen an upward trend in the number of female workers pursuing careers in traditionally 'male-dominated industries' such as plumbing and electrical. When it comes to Trades, there's no reason for a gender divide. Service Today's apprentice Nicole Monti says the only regret she has is that she wishes she'd made the career leap sooner.
Getting The Job Done
Whether your plumber or electrician in Sydney or across Australia is male or female really doesn't make any difference.  We believe the skill of a terrific tradie lies in getting the job done quickly and effectively, not in brute force. Like all vocations, the talent of a trade-type brain starts with an analytical and strategic disposition; methodically finding your way to a solution.
Perks Of The Profession
Increasingly, women are acknowledging the benefits of learning a trade. Previously working behind a desk as an office coordinator in an electrical company, Nicole's role soon segued into a more technical capacity until she chose her new vocation. 'I sat on the idea for a couple of years thinking I couldn't do it, thinking I should wait until things are different,' says Nicole. Now, with endless opportunities and great working hours as her reality, she recommends the profession as an excellent option for practically-minded people with an eye for detail and a penchant for problem-solving.
Journey To The Job
Once Nicole had made up her mind to take up the tools, she said she was surprised to find herself the only woman in her class at TAFE. Fearing she may face the tyranny of low expectations, her experience has been a highly positive one. Expecting to come up against some judgment, Nicole says, 'All the boys have been great, I've been learning loads and they don't treat me any differently.' As an integral part of the team, Nicole does everything the boys do from getting up on roofs to delving under floors. Most importantly, she feels that it's the quality of her work that wins her clients over, 'I get a lot of positive feedback on site,' she says, 'My Service Today clients are always happy to see a lady tradie.'
Come One, Come All
At Service Today, we accept apprenticeship and job applications from anybody. As an Equal Opportunity Employer, we've seen a big increase in the number of women applying for apprenticeships over the years. In fact, women's participation in trades and technical occupations has increased by more than 50% since the 1990s. While we're proud to be a part of this progress, we're also keen to raise the stakes and take on even more female apprentices.