What does this mean for Sydney households, and what can we do to conserve water?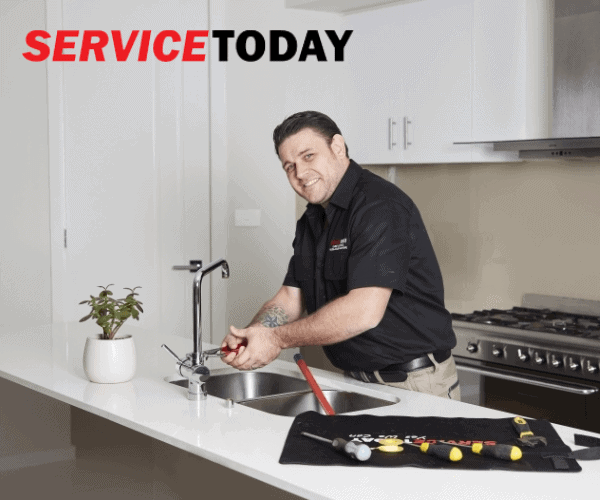 As of 1 June 2019, level 1 water restrictions have been enforced by the NSW government for residents and businesses in Sydney, the Blue Mountains, and the Illawarra. With Sydney dam volumes currently sitting at 52.6%, compared to 72.2% this time last year, these restrictions have been put in place to protect Sydney's water supply.
Level 1 water restrictions prevent residents and businesses from:
Operating sprinklers and watering systems at any time (hand-held hoses fitted with a trigger nozzle can be used before 10 am or after 4 pm).
Washing vehicles, buildings, and hard surfaces such as driveways with a hose that is not fitted with a trigger nozzle.
Filling new or renovated pools or spas with a capacity greater than 10,000 litres.
Penalties of $220 for individuals and $550 for businesses who do not adhere to these restrictions will apply. However, a three month grace period is currently in place and fines will not be issued before 1 September 2019.
So what can we as individuals do to conserve water at home? Below are a few simple measures you can implement, to start saving water today.
Dual Flush Toilets
Single flush toilets are one of the largest water consumers in any household. Modern dual flush toilet systems present a far more efficient alternative; providing a half flush option for liquid waste in addition to the standard full flush for solid waste. Where a single flush system uses 9 litres of water per flush, the half flush option uses only 3 litres.
Having greater control over the volume of water being flushed in your bathroom will not only reduce your household's water usage, but will reduce bills too. Simply having a single flush toilet upgraded to a modern and efficient 4-star toilet can save 50kL, and $148 each year on water bills.
Fixing Leaks
Leaking toilets, taps, or pipes waste considerable volumes of water. You can lose thousands of litres per day from a constantly running toilet. If you suspect your toilet has a leak, try placing a few drops of food colouring into the cistern. Without flushing, if colour begins to appear in the bowl this is evidence of a leak, and indicates that the system needs to be repaired by a professional.
Similarly, a leaking tap can also waste large volumes of water. A tap leaking at the rate of one drip per second can waste more than 12,000 litres of water a year. The solution could be as simple as a washer replacement, or may require more complex repair work.
Either way, if you discover a leak anywhere on your property, call a licensed plumber immediately. Even if you can't pinpoint the exact location, some professional plumbers provide a leak detection service to accurately locate leaks hidden behind walls or beneath the ground.
Rainwater Tanks
The use of rainwater is excluded from the current level 1 water restrictions enforced in Sydney (provided that the tank is not topped up with tap water), making rainwater tanks a great alternative water supply during restriction periods.
Installing a rainwater tank means that rainwater from your roof can be collected for domestic use. The benefits of having a rainwater tank speak for themselves, with a correctly installed system potentially saving up to 40% of your drinking water supply. Rebates are also available from state, territory and local governments, depending on the type of rainwater tank and water usage. Visit www.energy.gov.au to see what rebates are available for your property.
Change Your Water Usage Habits
If every household becomes more conscious of how they use and conserve water, we can help to improve water efficiency across the board. Simple changes to daily habits make a noticeable difference to water usage:
Turn off the tap while brushing your teeth.
Keep showers short – every minute less in the shower saves one bucket of water.
Only run dishwashers and washing machines once they are fully loaded.
Install a water-efficient showerhead – while an inefficient showerhead uses 15-25 litres of water per minute, an efficient WELS 3-star rated showerhead uses as little as 5L every minute.
Instead of hosing down driveways and hard surfaces, use a broom or rake.
For Sydney to successfully conserve water, we all need to play our part. Contact our friendly team to enquire about installing water-efficient devices in your home, as well as attending to any suspected leaks you may have on your property. Simply give us a call on 1300 725 760 or make an easy online booking today. Remember: Service Today are here for you 24/7.