Every winter, families around Australia switch on their gas heaters for a steady source of warmth throughout the cooler months. However, many are unaware of the potential hidden dangers involved with gas-powered heating. Of greatest concern is the risk of carbon monoxide poisoning.
Commonly caused by faulty or incorrectly maintained gas heaters, carbon monoxide exposure to your family can be extremely harmful. And in some cases, fatal. Any gas heater can leak carbon monoxide (CO), which can potentially result in carbon monoxide poisoning for anyone who is exposed to it.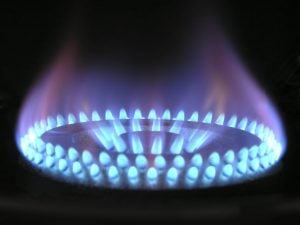 Recent Cases of Carbon Monoxide Poisoning
Numerous tragic deaths reported in the USA have been linked to carbon monoxide poisoning.  Earlier this year, we heard the heartbreaking story of a family of four found deceased in their Ohio home. But it is also important to be aware that cases of carbon monoxide poisoning are not uncommon in Australia.
For example, just last month a family of seven from Sydney's Eastern Suburbs were rushed to hospital. It was suspected that a pool heating system with a malfunctioning flue had allowed gas to leak into their home. All seven family members displayed signs of carbon monoxide poisoning, including suffering from nausea and dizziness. High levels of carbon monoxide were later identified in their home.
Similarly, last winter, four people from the same property in Victoria were taken to hospital suffering from carbon monoxide poisoning. Two of the residents affected were experiencing dizziness and tightness in their chest. It is believed that a gas heater in their home was the source of the carbon monoxide, with firefighters called in to shut off the gas supply and ventilate the property.
So, first and foremost, what is carbon monoxide and how can you reduce the risk of carbon monoxide poisoning in your home?
What is Carbon Monoxide?
Carbon monoxide (CO) is a gas produced by the incomplete combustion of hydrocarbon fuels. It is found where fuels such as natural gas, gasoline, oil, propane, wood or coal are burned and the fumes are not properly extracted.
Carbon Monoxide is colourless, odourless and tasteless. For these reasons, its presence is impossible for the human senses to detect. Fortunately, carbon monoxide alarms are triggered upon the detection of this potentially deadly gas and can be installed to alert householders to its presence.
What are the Symptoms of Carbon Monoxide Poisoning?
Poorly ventilated rooms leave leaked carbon monoxide nowhere to escape, and human exposure to this dangerous gas can result in carbon monoxide poisoning. Alarmingly, symptoms are not always immediately evident. In some cases, the symptoms can be similar to those produced by the common cold or flu. These can include:
Headaches
Tiredness
Shortness of breath
Dizziness or weakness
Nausea
Vomiting
Chest pain
Memory loss or confusion
How can I Reduce the Risk of Carbon Monoxide Poisoning?
First of all, if you have a gas heating appliance, it is vital that you have it serviced by a licensed and qualified gas fitter every two years. As well as thoroughly inspecting your heating system and checking for correct installation, a professional technician or plumber in Bundeena will test for the presence of carbon monoxide in your home.
In addition, combined with regular servicing and maintenance of gas appliances, carbon monoxide detectors are a useful device to have in your home. These simple installations can reduce the risk of carbon monoxide poisoning by alerting you to the presence of this harmful gas.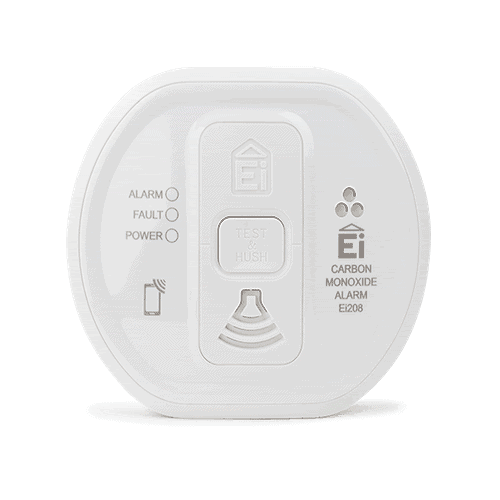 Alarmingly, a recent study revealed that three-quarters of Australian homes do not currently have a carbon monoxide detector installed; potentially leaving families at risk. If your home falls into this majority, give Service Today a call and ask about having one of our professional technicians and plumbers in Botany install a carbon monoxide detector for you today. Remember: this simple installation can save lives.
You should consider having a carbon monoxide detector installed in an area of the house where the alarm will be audible from all the bedrooms. Additionally, you will need to ensure the batteries are regularly charged and the expiry date monitored. It is important to remember that these alarms only detect carbon monoxide; they do not detect smoke, fire or other gases.
To arrange for carbon monoxide detector installations, or to book in a service on your gas heater, give Service Today a call on 1300 725 760 or click here to make an easy online booking. For the safety of everyone in your home, don't put off carbon monoxide detection or gas heater maintenance any longer. Get in touch with us today!