Real Answers From Real Plumbers! We have gathered decades of Plumber's knowledge to answer all of our most asked plumbing questions.
If you have any plumbing questions message us on our social platforms:
Why does my drain clog?
Drains can clog for a multitude of reasons depending on what they are used for.
The most common clogs are found in the kitchen. This is caused by food particles and oils.
Bathroom sinks get clogged up often due to hair, soap and dirt.
In some instances, clogged drains can be the result of roots growing within the pipe.
To prevent this, always be conscious of what goes down your drains.
Check out our article to learn how to unblock your drain!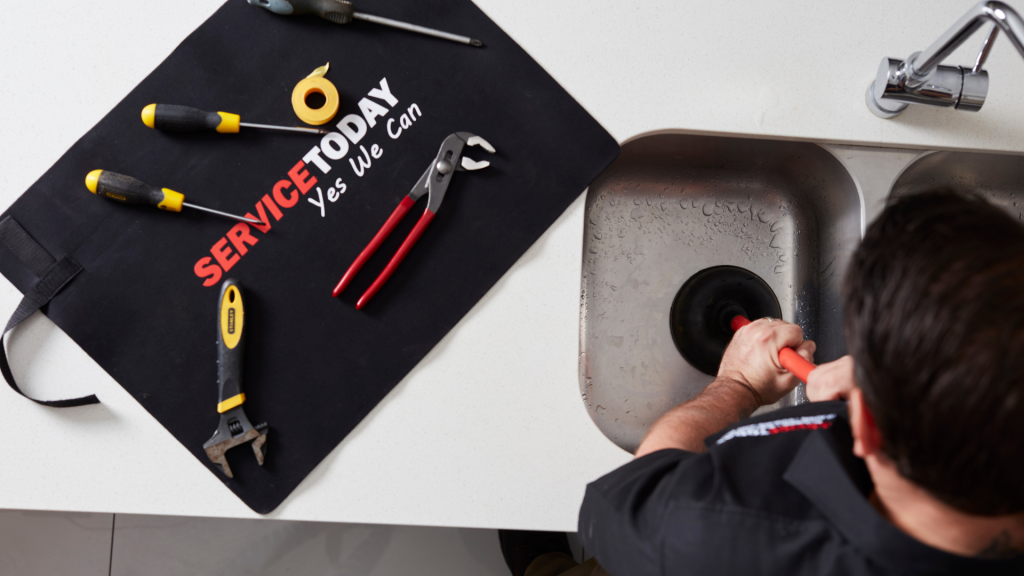 What plumbing does a dishwasher need?
Installing a dishwasher requires three connections:
Water supply
Drain line

connection
Power connection
For those interested in installing a dishwasher by themselves, it can be done. However, this may void your product warranty as it isn't installed by a professional.
Do your research before proceeding, and remember to be cautious when working with both water and electricity. If done incorrectly, you can leak sewerage gas into your dishwasher, contaminating your clean dishes. Poor installation can also result in a burst pipe, causing flooding.
If the task is something you are not experienced in or confident in, a plumber is qualified for the installation.
To better understand what problems can arise from self-installation, read our article!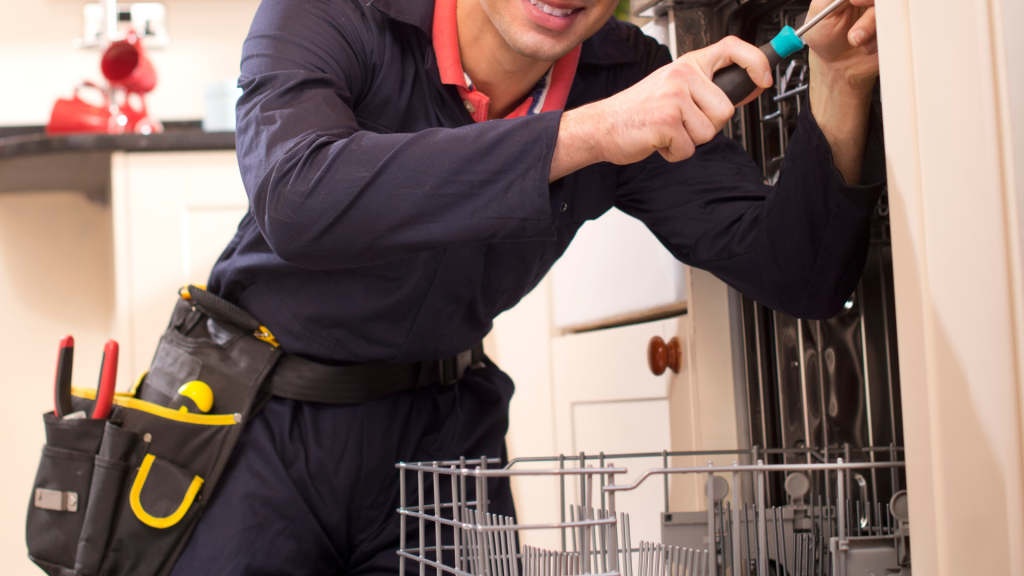 What plumbing work requires a licenced plumber?
This varies from state to state, but generally, it is recommended that all plumbing jobs be performed by a licensed plumber.
Simple repairs and installations may be attempted at home by the owner. However, this will void all warranties as incorrect installation by an unlicensed individual is common and results in damage that can be costly to repair.
It is recommended that you contact a professional plumber for your home:
If you have no water on the

property
Your hot water unit is showing

corrosion
Your water pressure is

low
You can smell sewage through

drains
A plumbing unit needs

installation
Read our article on how to prevent common plumbing problems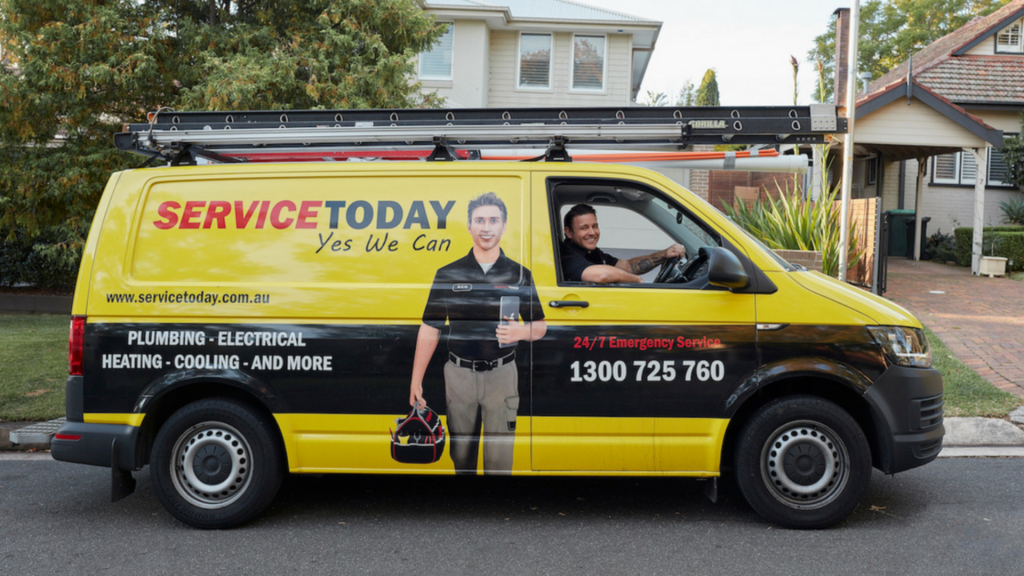 Is it safe to use chemical drain cleaners?
Chemical drain cleaners vary in potency. A majority of drain cleaners are toxic. This can be a dangerous cleaning product to store in your home, especially when it's within the reach of children or animals.
These chemicals may also cause deterioration from within the pipe.
Do your research on the specific brand of cleaner being used.
If you require the use of chemical drain cleaners, it is advised to wear PPE (personal protective equipment), read all usage instructions and store them in a safe place.
Some blocked drains are beyond the fix of a chemical agent and may require a professional plumber.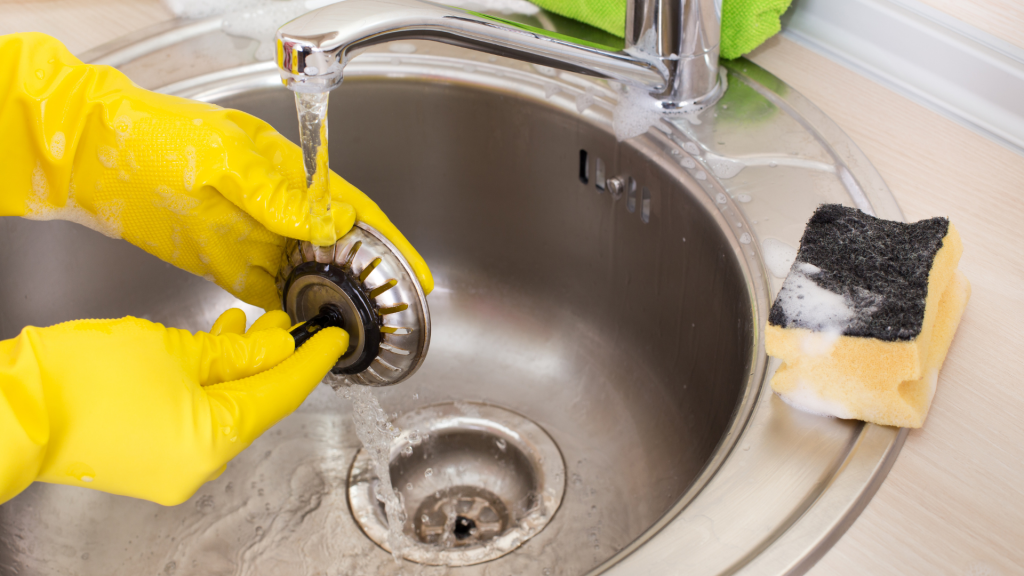 What to consider when choosing a plumber
There are a lot of factors to consider when choosing a plumber. Many tradesmen will take advantage of naive customers. To prevent yourself from falling into that trap, use the following guide to vet your tradesman.
The golden rule is to only work with plumbers that treat you and your home with respect.
Respect
As a sign of professionalism and respect, a plumber should never use a client's bathroom, track dirt or mud through the home, spit or smoke on your property. These are warning signs that you are dealing with an unprofessional plumber. A quality tradesman will call ahead and arrive looking clean and presentable.
Cost
The cost of your tradesmen is also an indicator of their ability and quality of work. Many people are tempted by the cheapest quote they receive. However, this often results in cheap materials being used and corners being cut. As a result, your home will suffer additional damage or hazards.
Google
The use of Google is a great metric to understand the tradesman and company you are hiring. Each business should have a Google Business page. This adds authentication to their business.
Google reviews are the holy grail of business accountability. Reading reviews will tell you exactly what the majority of customers experience when working with a business. If the review score is below 4 stars, that is a major red flag. Whereas if the Google business page has frequent reviews and is rated above 4 stars, this is a good sign.
Certification
You can check a tradesman's licence at any time. Objections to this request should immediately raise red flags. All tradesmen carry their licence on their person while working; this can also be verified by searching the number or tradesman's name online through the Australian government's state service website. It is important to ensure they are qualified for the classes of work being performed. Also, ensure the plumber has a guarantee for their work.
Ethics
Before any work takes place, ask for an estimate. No job should take place without having an understanding of its pricing. Get an in-person evaluation and quote, don't accept any quotes over the phone.
How could a professional price a job that they have not seen?
This will commonly result in an inaccurate quote. When the tradesman is in your home, they should communicate with you before and after they perform their service, making sure every aspect is understood by both parties.
Check out our article on the top questions you should be asking your plumber.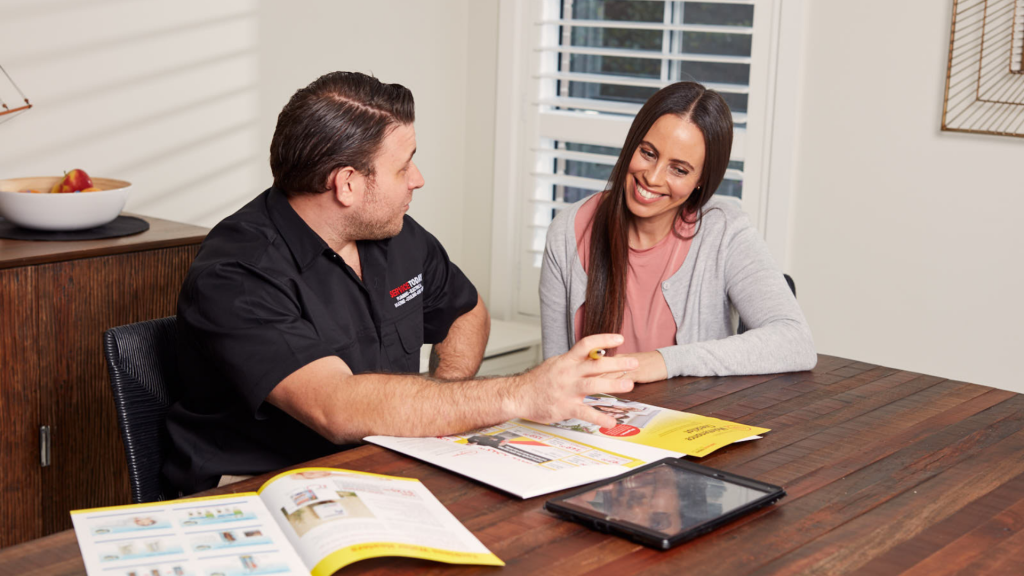 Who does plumbing near me?
If you are located in greater Sydney, Melbourne, or Adelaide Service Today can provide you with any plumbing service you may require.
We have been servicing these local areas for over a decade in all things plumbing, electrical, heating and cooling. Plumbing Questions
Call us or book online today. See for yourself why thousands of Australians have given Service Today their 5-star tick of approval!