Real Answers From Real Electricians! We are answering all of our most asked electrical questions.
If you have any electrical questions, message us on our social platforms:
Why hire a professional electrician? 
Doing any electrical work yourself or by an unqualified person is dangerous and illegal. This may result in voided insurance, property damage, injury and potentially death. For this reason, it is essential to hire a professional electrician for residential work to ensure the quality and safety of work. The only electrical job that can be safely performed at home is changing a light bulb.
 Unless you are a qualified electrician, you should never attempt to:
Wire any part of your property

Install, replace or move power points

Install, replace or move lights and switches

Install or replace ceiling fans

carry out any electrical maintenance task
Hiring a professional electrician will always be safer than using a friend with electrical experience. Due to the potential hazards that may be present for your family and the voiding of insurance and warranty.
Read our article for an in-depth look into "Why should I hire a professional?"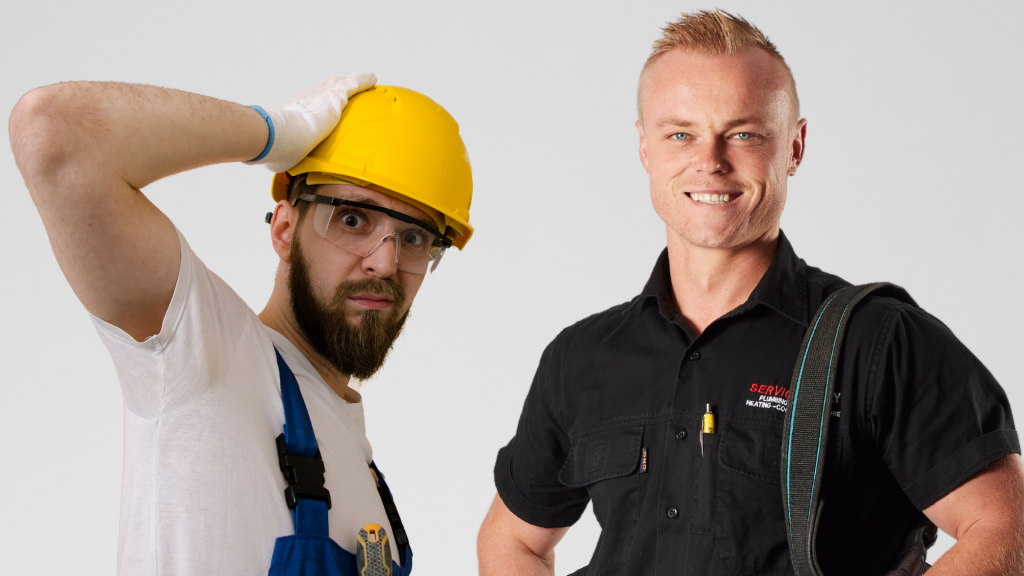 Can an electrician move the electric meter?
Yes, a licensed and experienced electrician can move an electric meter. This will ensure that all legal regulations are followed, and the installation will be safe and not result in electrical faults.
Meter Boxes may need to be re-located and upgraded for several reasons. Such as home renovation or damage to the system.
Can an electrician install an EV (Electric Vehicle) charger?
Installation of an EVSE must be completed by a licensed and experienced Electrician.  To achieve the best installation, the technician should attend to your home and inspect and understand the existing electrical system. The placement of the charger is also crucial to its practicality.
The onsite Electrician will determine If there is the capacity to install the EVSE (Electric Vehicle Charging Station) with the existing electrical power demand for the home, where is the practical location for the EVSE to be placed and provide you pricing in writing as well as details on the workmanship and product warranties.
 Read our homeowners guide to installing electric vehicle charging in Australia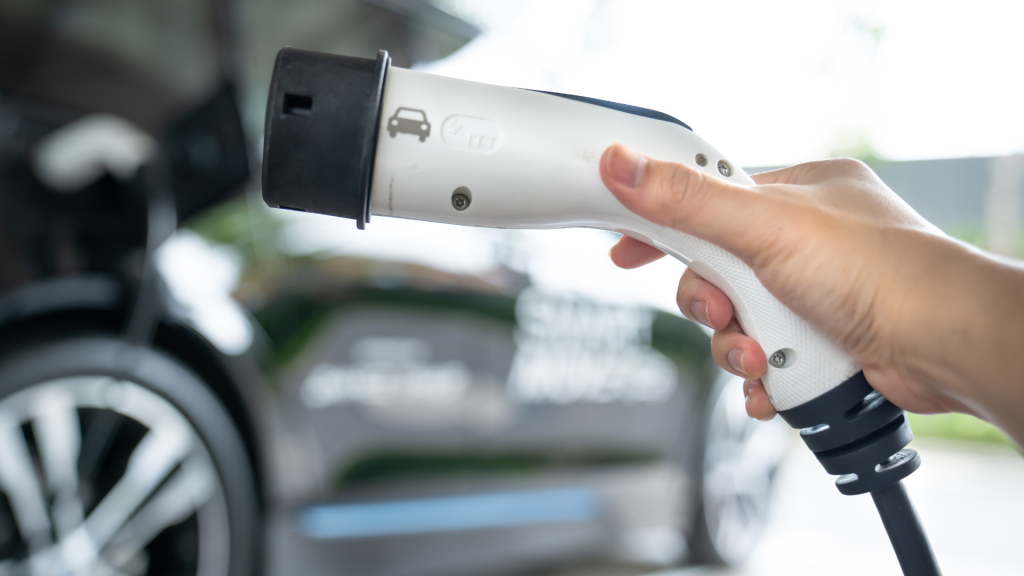 Will an electrician install a ceiling fan?
Any qualified electrician is capable of installing and repairing ceiling fans. If you are looking for a new ceiling fan, want to upgrade your current one to have a light and remote or need some repairs to your current ceiling fan. 
What are the benefits of installing a ceiling fan?
Due to their positioning and size, ceiling fans provide better air circulation than standard box fans or stand fans, and take up less space too. Conventional desk and standing fans generally have a more directional narrow output by comparison making them less efficient to use in larger spaces.
Installing a ceiling fan is energy and cost-efficient. A ceiling fan allows your home to stop using an expensive heater and air conditioning system. if you're looking for a ceiling fan with lights, we can help you make the switch to the more cost-effective option of LED lights now. A ceiling fan can enhance the look and feel of your home.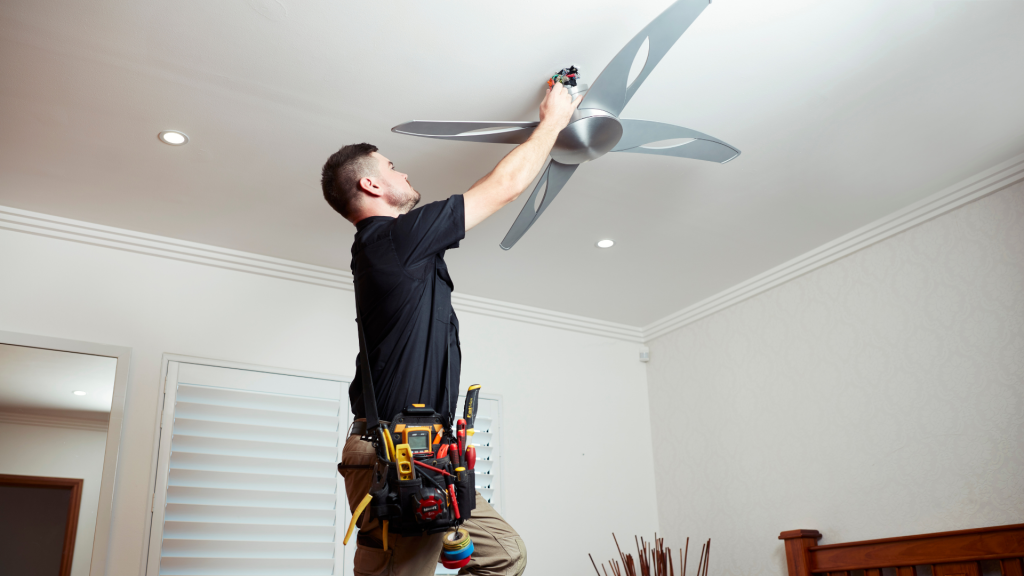 Will an electrician install an air conditioning unit?
An air conditioning unit is best installed by an HVAC (Heating, Ventilation, and Air Conditioning) Technician as they hold a refrigeration license and are experienced in installation and repair.
What to consider when choosing an Electrician
There are a lot of factors to consider when choosing an electrician. Many tradesmen will take advantage of naive customers. To prevent yourself from falling into that trap, use the following guide to vet your tradesman.
The golden rule is to only work with electricians that treat you and your home with respect.
Respect
As a sign of professionalism and respect, an electrician should never use a client's bathroom, track dirt or mud through the home, spit or smoke on your property. These are warning signs that you are dealing with an unprofessional electrician. A quality tradesman will call ahead and arrive looking clean and presentable.
Cost
The cost of your tradesmen is also an indicator of their ability and quality of work. Many people are tempted by the cheapest quote they receive. However, this often results in cheap materials being used and corners being cut. As a result, your home will suffer additional damage or hazards.
Google
The use of Google is a great metric to understand the tradesman and company you are hiring. Each business should have a Google Business page. This adds authentication to their business.
Google reviews are the holy grail of business accountability. Reading reviews will tell you exactly what the majority of customers experience when working with a business. If the review score is below 4 stars, that is a major red flag. Whereas if the Google business page has frequent reviews and is rated above 4 stars, this is a good sign.
Certification
You can check a tradesman's licence at any time. Objections to this request should immediately raise red flags. All tradesmen carry their licence on their person while working; this can also be verified by searching the number or tradesman's name online through the Australian government's state service website. It is important to ensure they are qualified for the classes of work being performed. Also, ensure the electrician has a guarantee for their work.
Ethics
Before any work takes place, ask for an estimate. No job should take place without having an understanding of its pricing. Get an in-person evaluation and quote, don't accept any quotes over the phone.
How could a professional price a job that they have not seen?
This will commonly result in an inaccurate quote. When the tradesman is in your home, they should communicate with you before and after they perform their service, making sure every aspect is understood by both parties.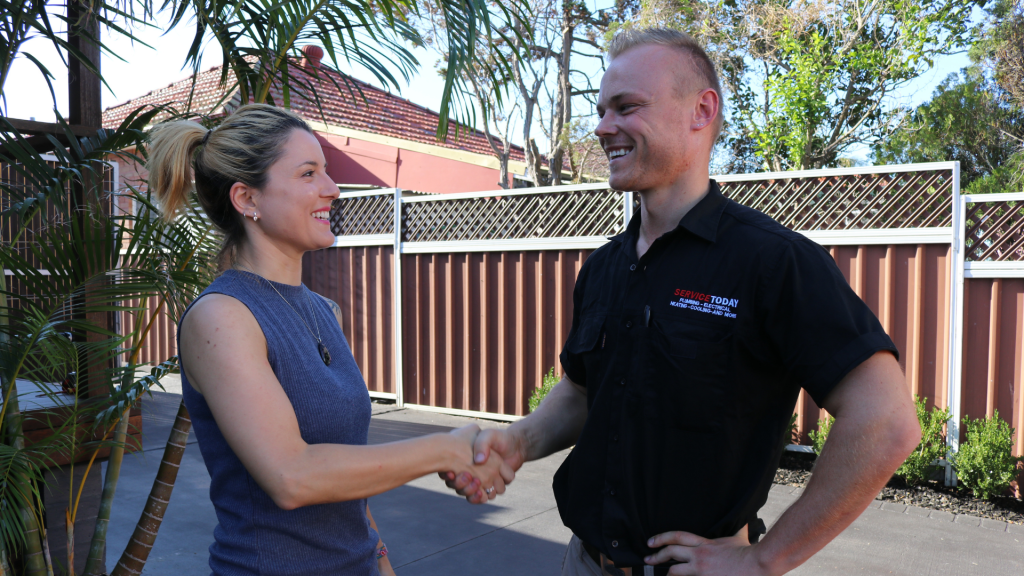 Who does electrical work near me?
If you are located in greater Sydney, Melbourne, or Adelaide Service Today can provide you with any electrical service you may require.
We have been servicing these local areas for over a decade in a variety of services like plumbing, electrical, heating and cooling. Electrical Questions
Call us or book online today. See for yourself why thousands of Australians have given Service Today their 5-star tick of approval!