Are you suffering from power fluctuation or safety switch tripping problems?
The infographic gives a complete solution to find the faulty appliances that keeps your safety switch tripped.
Here are some of the simple steps to follow at the time of Safety Switch Tripping:
Safety Switch Stays On? If Yes

Press Test Button
Safety Switch Trips
Reset Safety Switch
Isolated trip can be caused by momentary electrical disturbances, faulty safety switch, installation wiring or faulty appliances.
Safety Switch Stays On? If No

Safety Switch Trips
Unplug All Appliances
Reset Safety Switch
Safety Switch Stays On? – If Yes
See the following infographic to get detailed idea about fault detection process.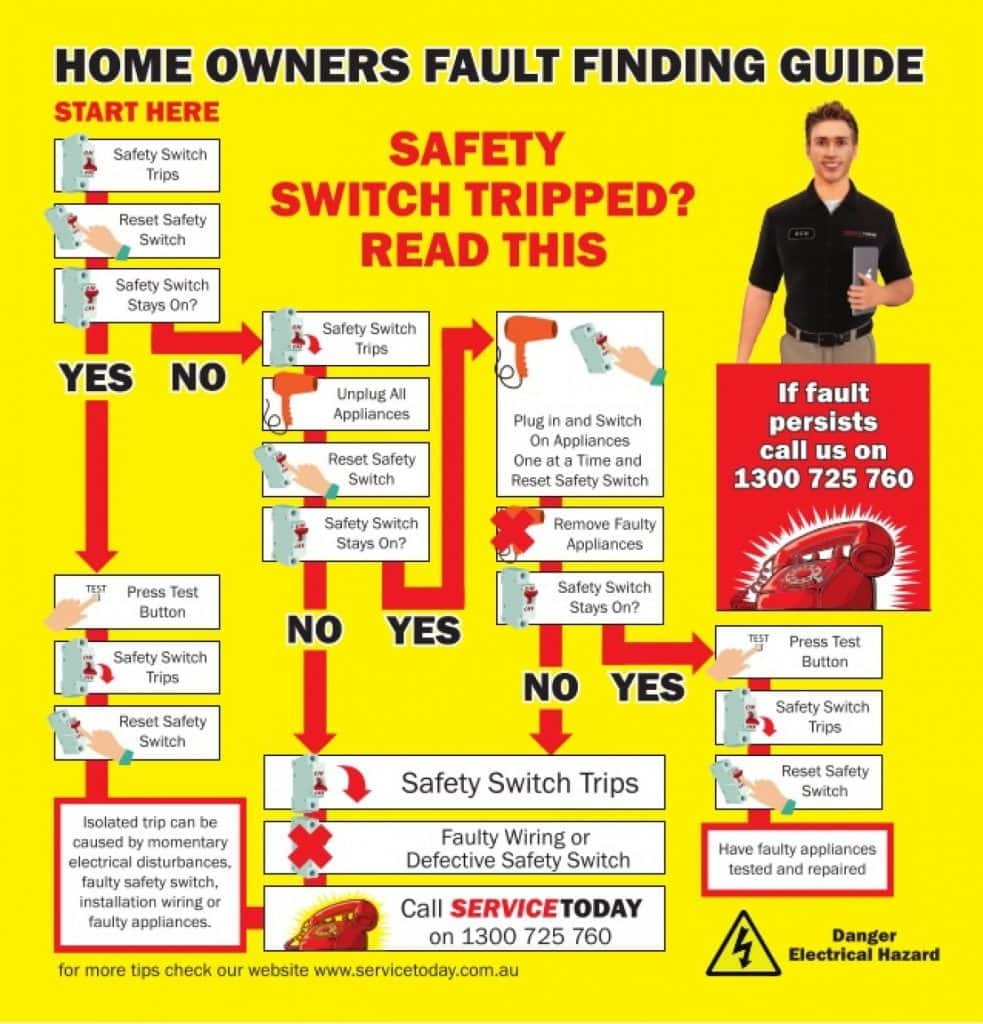 If you can't find the proper solution, don't take any risk. Call the emergency electrician Adelaide or from your nearby location to get the bug free solution. At Service Today, we have a team of certified electricians and plumbers in Belrose to handle any kind of difficult tasks. Call us on 1300 859 383 for the same day electrical service.